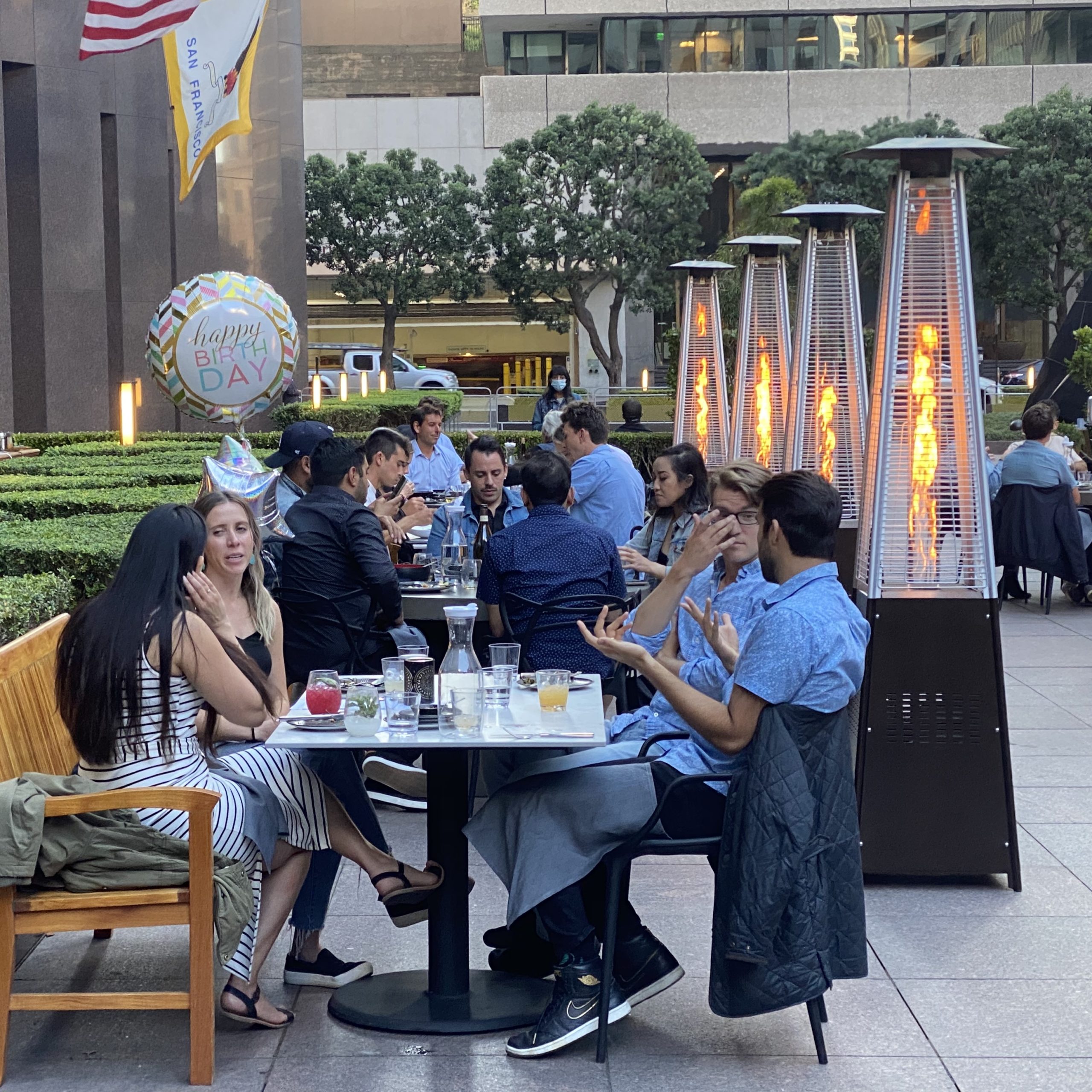 Design & Post-Pandemic Dining
For the first few moments, sitting at an open air table on a patio sparsely populated by quiet diners feels unfamiliar.  Then comes the awareness that the space is actually filled to the legally allowed capacity, and that it is quiet because many people are wearing masks.  This brings on a whole range of confusing and opposing emotions including both grief and relief.  At the writing of this article, San Francisco has just begun to allow restaurants to serve customers at tables spaced far apart and outdoors, and so, at last, our journey towards being reunited with our true love, eating beautiful food in beautiful places, has begun.  It is surprisingly emotional.  The knowledge that every object and movement has been identified for the safety of diners and staff feels at moments overwhelming, and at others, incredibly comforting.  We need each other, and we need food.  In the newly opening outdoor dining spaces, we can finally have both.
Editor's Note:  As always, much is left to discover after reading this article.  We share only enough to help you get the flavor.
Location
The Vault Restaurant
555 California Street Plaza
San Francisco, CA  94104
415•508•4675
The Team
Chef:  Robin Song
Owner:  Hi Neighborhood Group
Managing Partner:  Ryan Cole
Designer:  Radeff Design Studios
Food With Friends – How We Have Missed You
Forkitecture guest Damien McCloud, a lifestyle/venue photographer & proprietor of the Bay Area's ONLY water bicycle company Spinout Fitness and I sat at our table on the patio of The Vault Garden the day before its opening, and we were gently transformed by our gracious hosts into "post-pandemic diners".
It takes time to make the shift.  In this era when we are so missing the experience of sitting at a table in a cozy restaurant with live jazz and  friends, yet also being a bit unnerved at the thought, approaching a collection of tables can require the bravery of Zeus.  But it is also like seeing your best friend for the first time in ten years.
The Plaza
The 555 California tower sits just below Chinatown, and is the third tallest building in the city.  The Vault Garden has been created on the surface of its enormous plaza, which is also occupied by a 200 ton black granite sculpture fittingly called "Transcendence".  There are not many places in the FiDi where you can sit to admire the architecture of its buildings, which have mainly been constructed during and after the 1950's.  The plaza provides that opportunity, and is surrounded by buildings and hotels with a wide range of architectural style, from ornate to minimalist.
Creating A Safe Dining Experience For All
The announcement that San Francisco restaurants would be able to serve outdoors began a one-week race to prepare outdoor seating, and for many restaurants, they were opening for the first time in months.  The environment around plates of beautiful food now first and foremost is about safety for diners and also for the entire staff.  In the creation of The Vault Garden, an extension of The Vault Restaurant, the Hi Neighbor Restaurant Group consulted with Radeff Design Studios to assist in translating strict guidelines issued by the city into a memorable, beautiful, dining experience.  Creating space for the staff to move around safely, and for guests to be seated properly was the priority consideration.  This impacted the types of materials used, the layout, and the paths taken as guests and staff move through the dining space.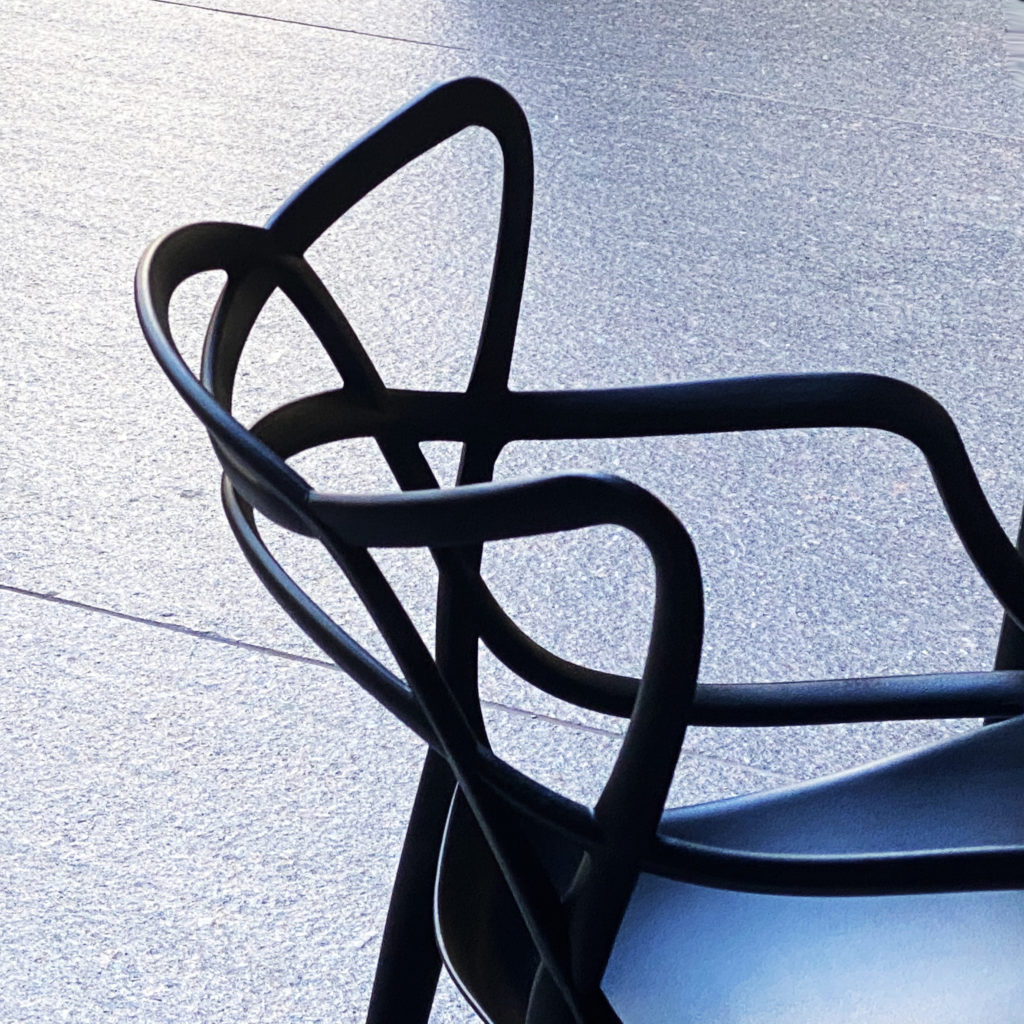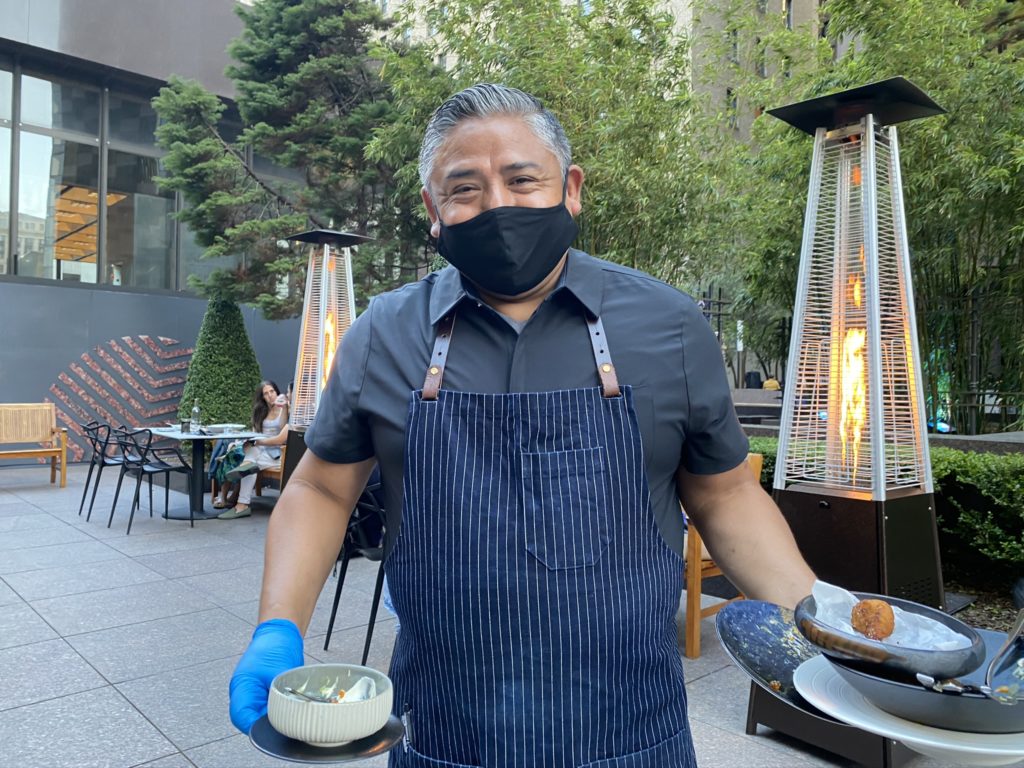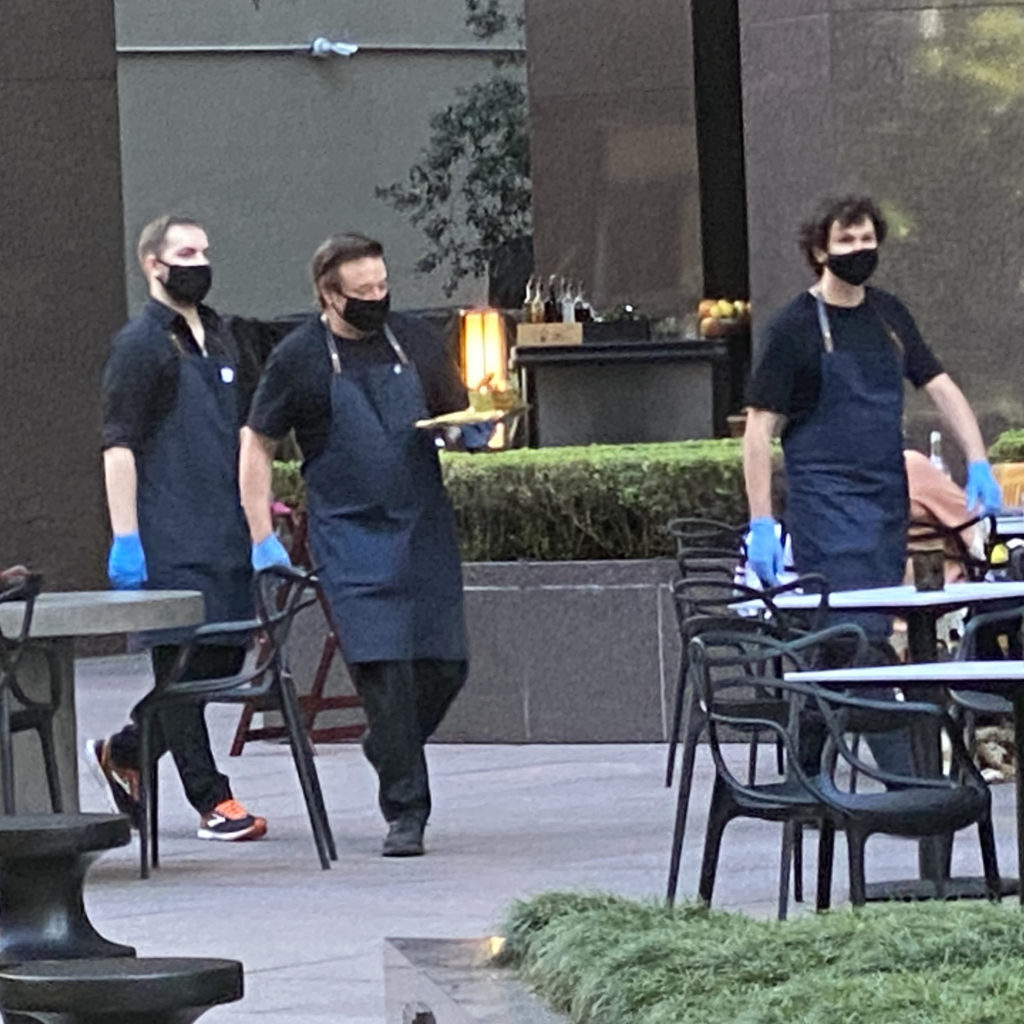 Essential Humans
We wore our face masks as we were led through the spacious dining area to our table, where we were seated with plenty of room between us and other diners.  Uncertain what to do next, our server Fausto immediately put us at ease with the genuine friendliness in his eyes.  We examined the menu, and I heard that wonderful phrase come out of my mouth, "I will have a glass of chardonnay please!"
I remember how, after the 911 attacks, flight attendants were instantly transformed in my mind from "well groomed men and women who handed out snacks and wine" to superheroes who were the only ones standing between me and some crazy hijacker.  When the covid-19 pandemic struck, this same transformation happened with grocery clerks, servers, and food delivery folks.  They suddenly were the only ones who could provide us with food, which we need to live.  We have been completely dependent upon them for our survival.
The etiquette of dining out still feels uncertain and unfamiliar.  I felt I should wear my mask if a staff member came over to assist us in some way so as to protect them.  This was really brought home when I learned that each time they interacted with us, they went into the back and changed gloves.  An elaborate station for glove changing and disposal is just one point in the many ways restaurants like The Vault Garden are caring for their staff and customers.  Every step a team member might take has been thought through and executed with intention.  The best way forward is to carefully follow instructions provided by staff, as they have been trained to guide us through our experience.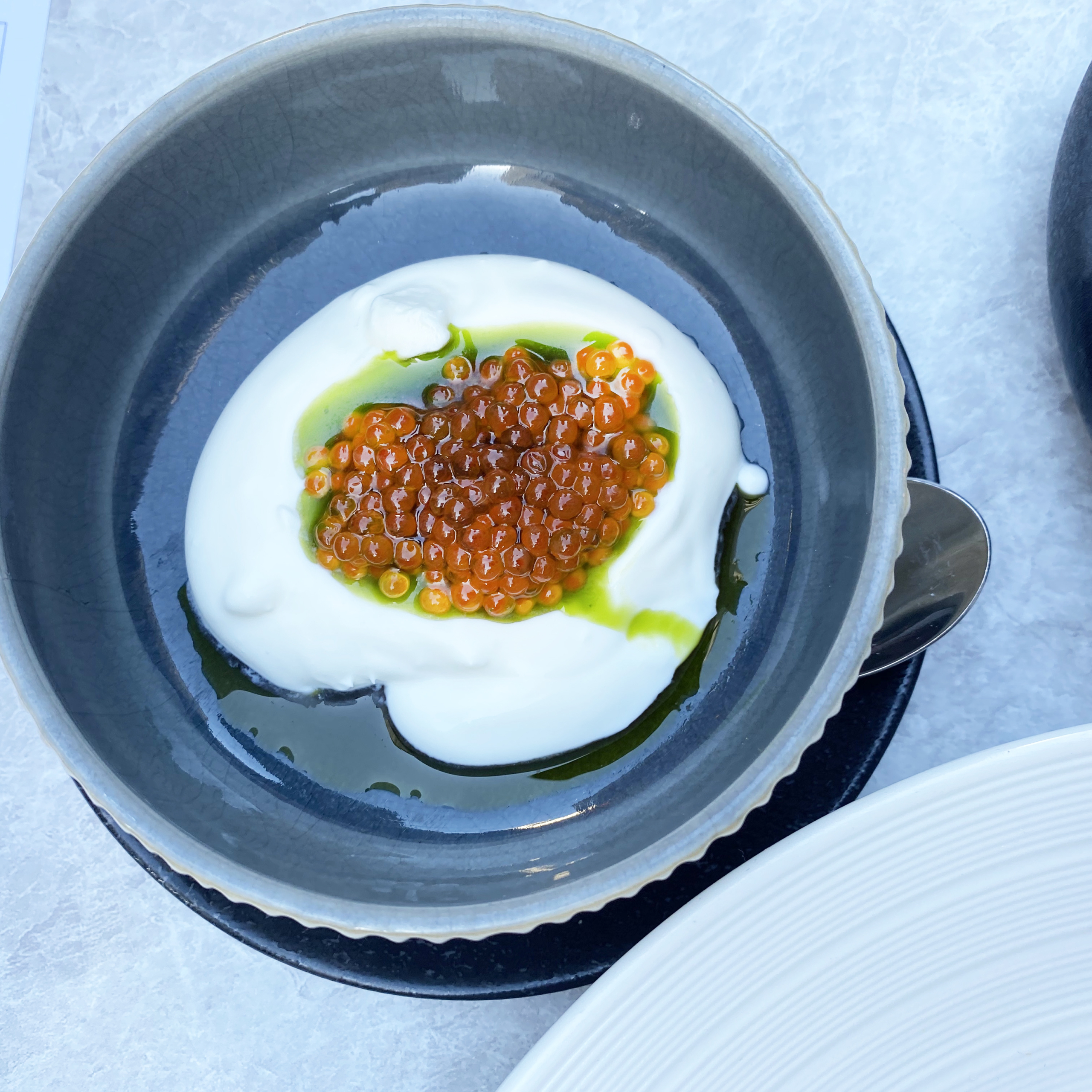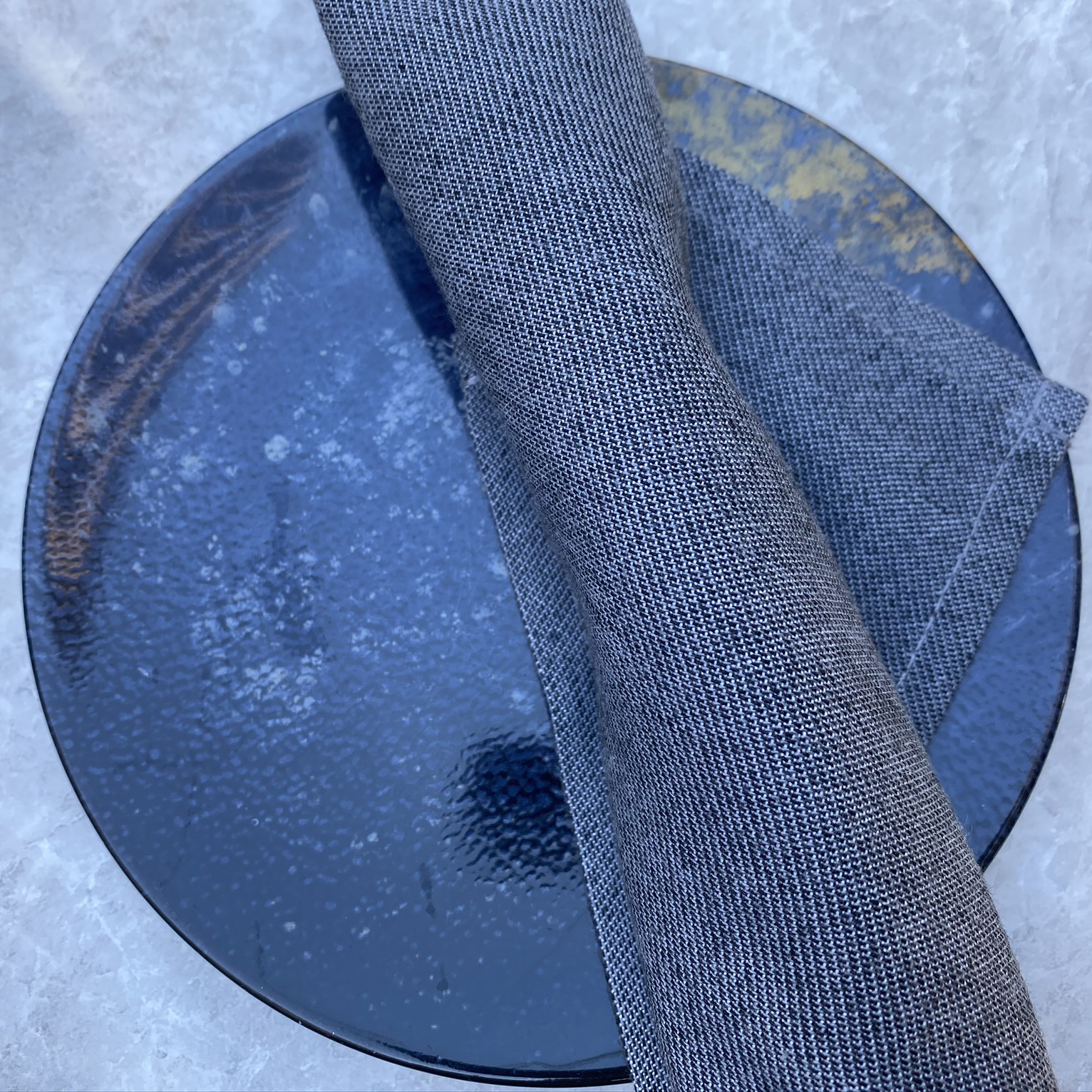 Settling In To Familiarity
The beautifully designed dishes began to arrive, and as the sun moved across the sky, the light and shadows also moved across the dining patio.  Heaters and music soon made us forget about the pandemic and its circumstances.  Our conversation turned to current events, especially the struggle for black Americans to be safe just doing everyday things.  As the sunlight faded, we began to hear that wonderful sound around us of voices, the clinking of utensils, and music.  The staff was amazing, being our thoughtful guides through a very new experience.  Feeling safe and cared for, we were transported four months backward in time at through the span of a meal.   It is wonderful to begin to feel adventurous with food again.
 – Wendy Louise Nog, Editor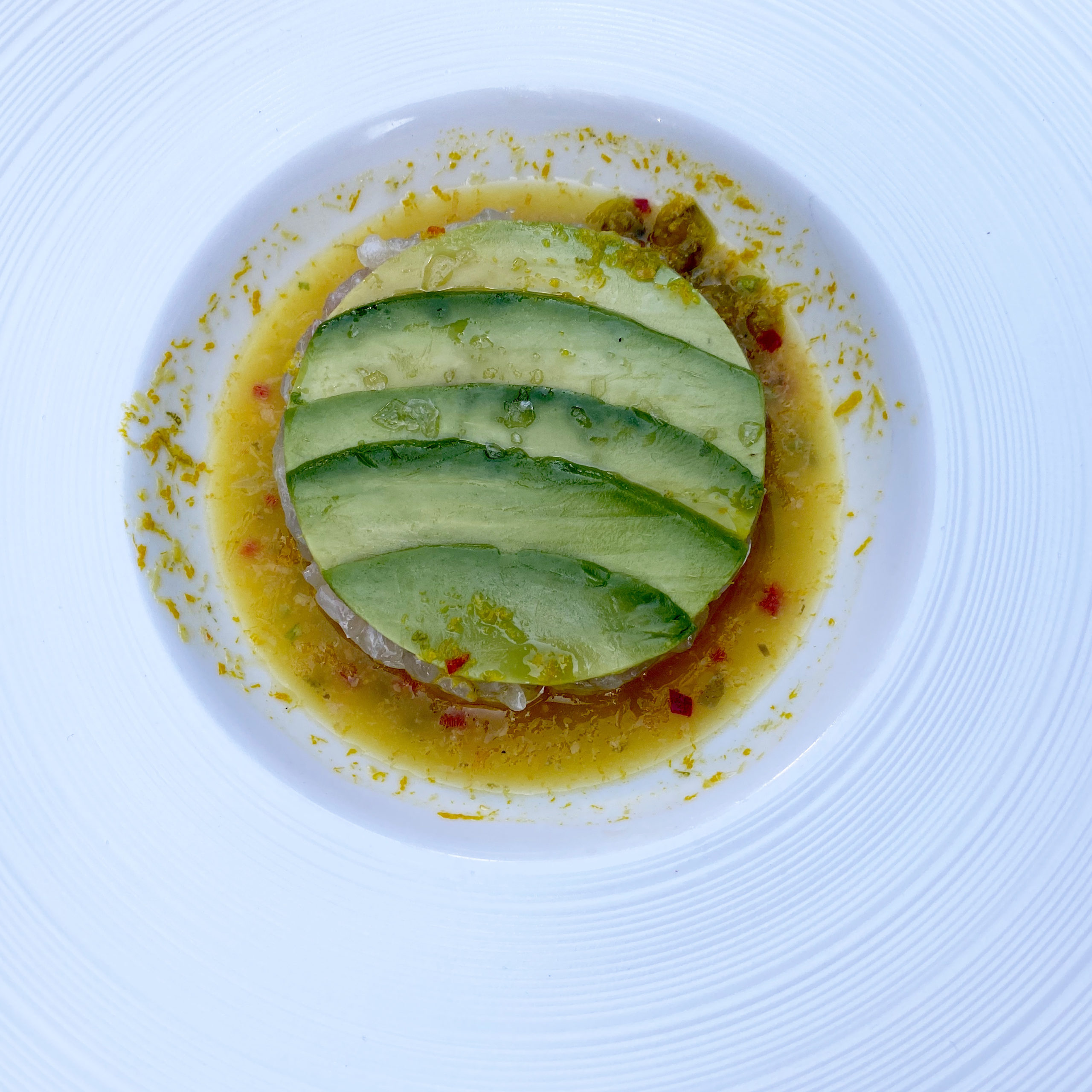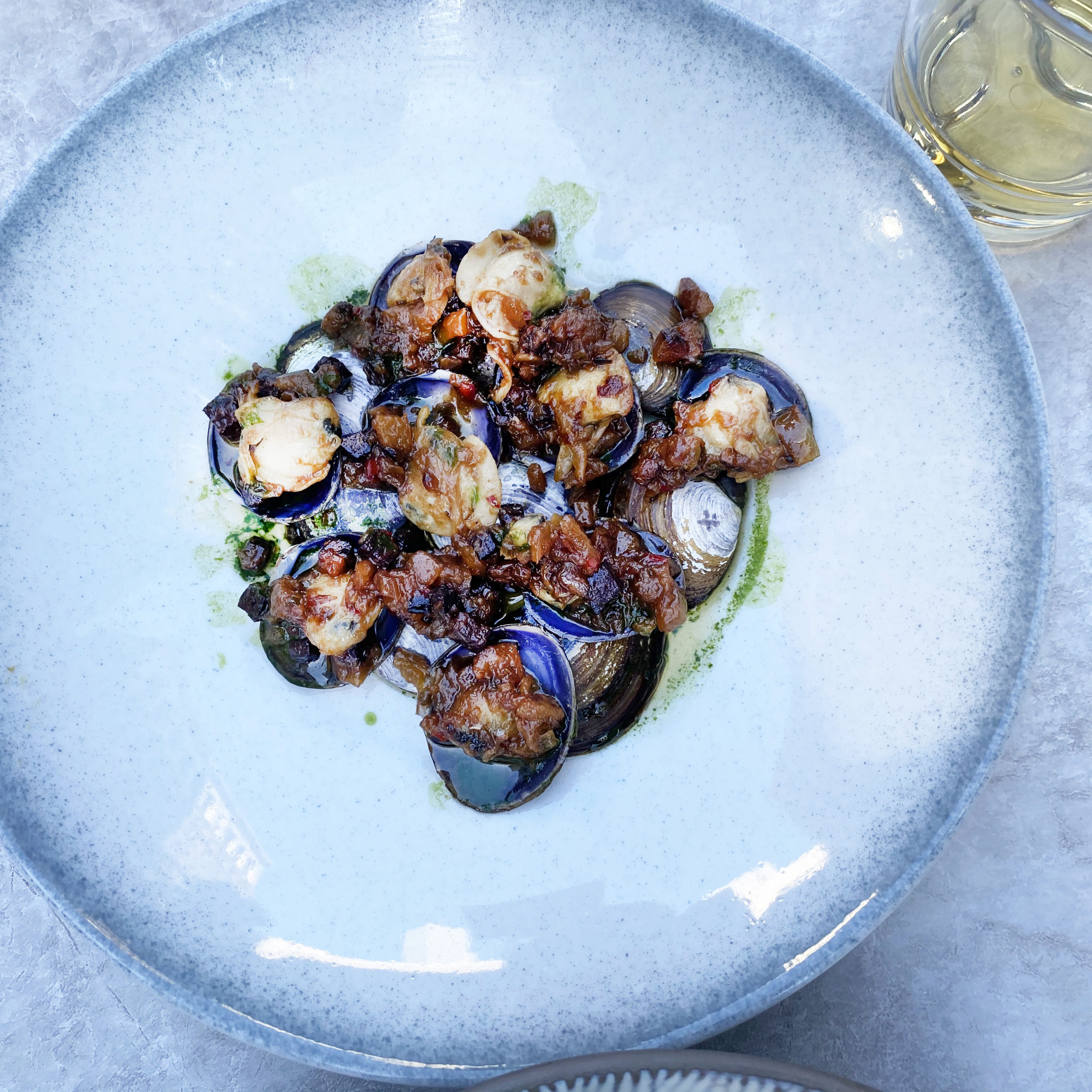 DESIGN STATEMENT
Radeff Design Studios
Taking a cue from the modern elegance of The Vault and the Asian inspired gardens on the Plaza, Tracy Radeff McConnell of Radeff Design Studios worked with Ryan Cole of Hi Neighbor to design a serene and airy oasis where diners will feel not only safe but also invigorated to be a part of San Francisco's upscale dining culture once again.
Using a neutral palette, sculptural forms, earthy textures, and hard surfaces, the design team aimed to create a modern and refined outdoor space with ample room for social distancing. Safety was a big driver in choosing all of the design elements. From the concrete look of the custom-built dining tables to the molded plastic chairs, everything needed to have a surface that can be easily and quickly sanitized after each use. Availability was also key since there was no time for special orders.
The tabletops were built in record time by Acme Scenery in Berkeley, the armchairs were purchased from the boutique specialty source Found Rentals and Standard Party Rentals provided the live hedge wall at a moment's notice. The bars, planters, design details and additional furnishings came from Radeff Design Studios' own inventory and local resources.